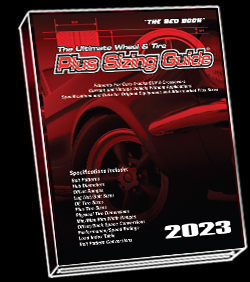 Order the 2016 "Printed Guide"

<<<- Click on the Cover
Contains Thousand of Fitment Combinations For Cars-Trucks-SUV'S-Crossovers
Current and Vintage Vehicle Fitment Applications
Specifications and Data for Original Equipment and Aftermarket Plus Sizes
The "Red Book" Pays For Itself With Just One Sale
Click on the Cover to Order The 2016 Edition. Sell More Tires. Sell more Wheels. Get The Guide That Pays for Itself!
Note:
The Ultimate Wheel & Tire Plus Sizing Guide is also available in a continually updated
online subscription
featuring multiple tools, calculators and reverse lookups by tire size and bolt pattern.
Order the "Online Digital Subscription"
Click on the screen--->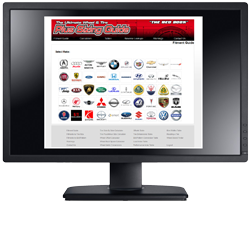 Subscribe to the Digital Ultimate Wheel & Tire Plus Sizing Guide and stay current and up to date all year. Continually Updated Tire & Wheel Fitments for OE & Plus Sizes for both Current & Vintage Vehicles.
Interactive Tools & Calculators Include:
Reverse Lookup by Tire Size
Reverse Lookup by Bolt Pattern/Offset
Reverse Lookup by Wheel Brand Name
Plus Size Tire Calculator
Minus Size Tire Calculator
Wheel Offset/Backspace Calculator
For subscription information Email us at: Sales@PlusSizingGuide.com or call: (310) 357-7293

Click here to Order ->>>
Inflation Technology, LLC, has released Tire Pressure Computer ("TPC"), a Windows-based computer program designed to eliminate the work required to find the correct air pressure for non-OE tire sizes.  In addition, TPC finds the maximum and minimum wheel widths that can be used with the tire size chosen, displays the anticipated speedometer change, and prints the final results for store records.   Required air pressures are computed based on the Gross Axle Weight Ratings for the vehicle.  TPC eliminates errors that can result in tires being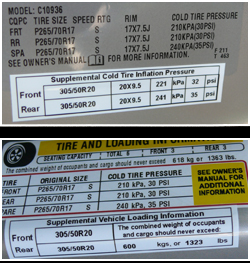 underinflated or mounted on incorrect rim widths. A supplemental tire pressure label can be printed for the vehicle using an optional label printer.